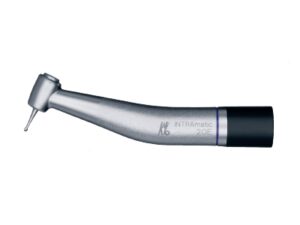 Dr. Barney strives to give his patients the best dental experience possible. This is one of the reasons that he stays on the cutting edge of technology. Our office uses the most effective and state of the art technology that allows us to provide each patient with the smile of their dreams.
Brushless Electric Handpiece System
We are proud to offer this brushless system to our patients. This is one of the most advanced systems on the market and performs in both high and low speeds. The best part of the system is the brushless motor.
So why is that the biggest benefit? Because brushes tend to wear down over time and they will not be effective. Since this is a brushless system, it will always work to its optimum and best potential providing you, the patient, with amazing results. The system is also quiet and does not have a vibration which can drive patients crazy.
Why Choose Us?
This tool is designed specifically for patient comfort. We are proud to use it in our office and we know that you will love it too. The motor allows our technicians to clean your teeth effortlessly and flawlessly. The design is sleek for easy handling and control. The tool is more efficient at cutting cavities and helps provide more accurate crowns.
If you want to see what it is like to have your teeth cleaned and fixed with one of the best systems on the market, give us a call! Say goodbye to vibration and noisy cleanings for good.