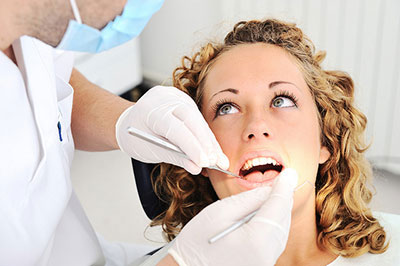 Your dentist has said that your wisdom teeth need to be removed yet they do not hurt. So you are wondering; what is the need of removing them? While it is not always necessary, oral surgery for the removal of wisdom teeth has almost become a rite of passage. Statistics indicate that there are over 10 million wisdom teeth that are removed every year from over 5 million people.
Preventative measures
Just because your wisdom teeth are not painful doesn't mean that everything is okay. The teeth could be impacted or stuck. You could also have a very small mouth that can hardly make room for the wisdom teeth. Wisdom teeth can damage the adjacent teeth when they push against them. There are dentists who will recommend the removal of wisdom teeth to prevent future problems. As humans age, the bones in the mouth become harder and it becomes tougher to remove your teeth. When you are already experiencing problems with the wisdom teeth or X-rays results show that they might cause problems in future, you have no option but to have them removed.
If the removal is not done at the right time, you may end up having problems ranging from fractured teeth and heavy bleeding to minor loss of jaw movement and numbness. These issues could last for a period ranging from a few days to lifetime.
When is removal necessary?
Now that you know that wisdom teeth removal is necessary, we get to the next question- When should the removal be done? The roots of the wisdom teeth usually form during the teenage years. It is during this time that wisdom teeth are easier to extract and can cause the least complications. Therefore, the best candidate for wisdom teeth removal is a teenager or a young adult. When you are in this age group, you are typically experiencing your healthiest time in your lives and you can expect a much faster recovery. The bones surrounding the molars are usually less dense and can easily be manipulated in patients aged between 17 and 23 years as compared to patients who are aged over 30 years.
Many teens with wisdom teeth go ahead and ask to have their wisdom teeth removed when the roots are still not completely formed. As you age, the roots will continue to grow. The teeth may also re-position causing difficulty in extraction and other related risks such as injury of the nerves. These risks will increase as you grow older. After you have reached the age of 30 or 40, you can take longer to recover. This explains why it is advisable to have your wisdom teeth removed in your youthful years.
However, it is also not recommended to have your wisdom teeth removed too soon. You should give them time to develop and move towards their final position. This will provide your dental surgeon enough information to determine whether the wisdom teeth will pose a health risk or not. Therefore, if you are a teenager with wisdom teeth, you should consult a professional so that you do not lose this window of opportunity for the removal. If you want to know more about it contact us.