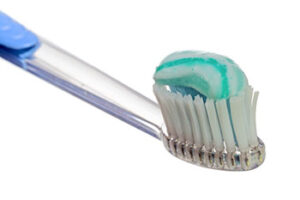 OK, so you know you need to brush your teeth. We're sure your Kennewick dentist has already told you about all the terrible things that will happen if you don't brush, but in case you were still reeling from the nitrous oxide, or you were sober and just not listening, let's review: If you let plaque stay on your teeth, it will harden into tartar, which serves as a breeding ground for bacteria. This extra bacteria can result in cavities or even worse complications like root infections.
Hopefully those potential horrors will inspire you to start brushing now if you don't already. But before you pick up your toothbrush, you should know what to look for. Let's go over some common toothbrush-related questions and their respective answers.
Soft-bristled or Hard-bristled?
The answer to this question is always soft-bristled. There's no opinion or taste involved here… it's just a simple fact. You may think that hard bristles would be more effective at scraping plaque off, but the problem is that hard bristles are a little too abrasive. It can pull your gums back away from your teeth and damage the root surface underneath.
Big head or Small Head?
It may seem counter intuitive (a toothbrush with a bigger head can scrape away more plaque than a toothbrush with a smaller head, right?), but you'll actually be better off with a toothbrush that has a small head. This is because a small head is able to make some of those awkward angles necessary to hit some spaces that a brush with a big head just can't get to.
Curved or Straight handle?
Unlike the last two questions, the answer to "Do I want a curved handle or a straight handle" is not clear and straight forward. Some people feel that a curved handle helps them get to those hard-to-reach places, while others feel that the straight handle works better. Not all mouths are made the same, so which handle you should use is all up to personal preference.
Manual or Electric?
Another thing to consider is whether you're willing to invest in an electric toothbrush, or if you're going to pinch some pennies by sticking with cheap disposable brushes. Is the extra money that it takes to get an electric brush worth it?
Well… maybe, depending on what kind of electric brush you get. This question has been the subject of dozens of studies, and most researchers find that if a manual toothbrush is used correctly, it's pretty much as effective as an electric brush. Of course, it's a lot easier to keep good brushing form with the electric. Also, the exception to the findings of those studies is the rotation oscillation brush, which both rotates and moves side-to-side.
The rotation oscillation brushes are absolutely more effective than manual brushes, as well as the other electric brushes.
So, your toothbrush should have soft bristles, not hard, and a small head, not big. If you spring for the electric brush, go with rotation oscillation. And it's up to you if what kind of handle to use. Which handle option do you prefer: curved or straight?