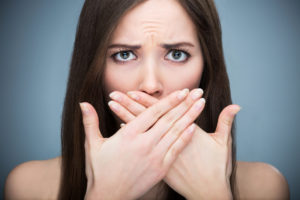 Dental anxiety is very common among patients of all ages. According to reports, 70% of people go through some form of dental anxiety, which is mainly due to childhood phobias and myths related to dentistry.
While dental anxiety is common, not dealing with it can cause major problems. One of the biggest issues is delaying dental appointments or not going to the dentist at all. This can cause symptoms to worsen and result in major dental problems.
Thankfully, there are ways to deal with dental anxiety. Your dentist will most probably give you a dose of anesthesia to calm you down. However, it would be wiser to think of other solutions.
Dental anxiety is a problem that can be dealt with if you have the right information. Given below are ways to conquer your dental anxiety.
Discuss Your Fears With Your Dentist
Visit your dentist before the treatment to get a better idea of how they operate and handle their patients.
Explain your anxiety and ask questions about the procedure. It's important for you to know everything about the procedure you're undergoing, including the duration it takes to be completed and the instruments that will be used.
Anxiety is mainly due to the absence of information and the presence of curiosity. You should make it a point to clear curiosity by gaining information, and there is no source better than your dentist.
Take a Friend Along
When people are scheduled to visit the dentist alone, their fear increases. Taking a friend along can be helpful as you'll have someone by your side to talk to about your fears.
They might not be allowed to accompany you in the operating room. However, their presence in the waiting area can help you keep calm and relaxed throughout the procedure and even reduce your level of stress.
Listen to Music During the Visit
Some people fall into panic as soon as they reach the dentist's office. One of the best ways to fight this anxiety is to listen to music – whatever kind you like.
You can plug in headphones and concentrate on the music instead of what your dentist is doing. However, if this causes a disruption, you may ask your dentist if they can play music for you. Some dental clinics have this option available.
Sedation
You can turn to sedation to bid adieu to dental anxiety. It is a technique that numbs your mouth, allowing the dentist to perform the job without making you feel any sort of pain.
There are many degrees of sedation, and only an authorized dentist can sedate a patient. Always speak to your dentist about this option before you go in for a procedure.
The Verdict
If dental anxieties have derailed your oral health, consider employing one of the strategies explained above to help minimize your fears.
Each of these options will be agreeable to your dentist, as they want you to be as relaxed and comfortable as possible coming to their office. It's simply a matter of having an open and frank discussion with your dentist so the two of you can devise a plan to conquer dental anxiety.
Speak to your dentist about your situation, and you will find much support in overcoming your fears.