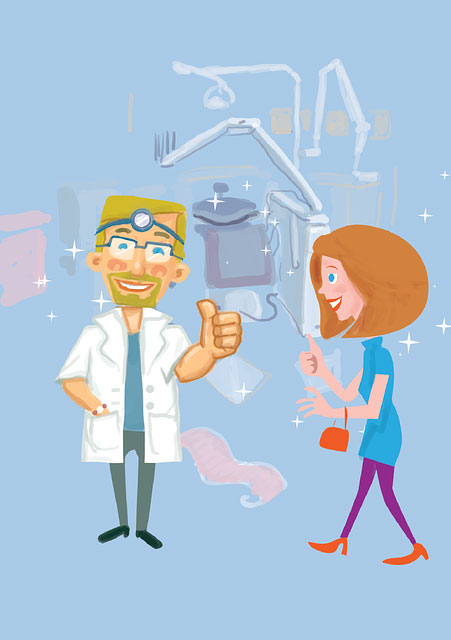 Once your dental appointment is scheduled, how do you feel? Are you calmly looking forward to it or seeing horrific visuals of what might go wrong? If the answer involves fear, then it might offer you some consolation to know that you're not alone.
The Dental Fears and Research Clinic reports that between 5-8 percent of Americans avoid undergoing dental procedures because they're scared of dentists.
Anyone with dental fears will be a victim of extreme worry and anxiety right before the appointment is scheduled. In this situation, even certain elements that are meant to make the visit more comfortable like anesthesia or laughing gas only seem to add to the anxiety and feeling of being out of control. People with dental fears have their heart pounding at a mere thought of getting into the dentist's chair. However, there are still ways to deal with this fear.
How to Deal with Fear of the Dentist
There are many dentists who specialize in handling fearful patients and go to great lengths to create a non-threatening and calming environment in their clinic. However, if you feel the dentist you're going to hasn't taken any such measures, consider these ideas to overcome your fears:
Visit your dentist before the treatment to get a better idea of his or her personality and expertise. Inform your dentist about your fears prior to the treatment as it will help him/her determine what scares you. This way your dentist will know why you find the experience intimidating and you will feel more in control while undergoing treatment.
Ask your dentist to walk you through the treatment so that you know what to expect. It is important to be well aware so that there are no shockers.
Speak to your dentist and decide on a signal that indicates "stop." The signal can be in the form of a word or movement. Since you may not be able to speak while your dentist operates on you, a movement may be a better option. You can use this anytime throughout the treatment if you're uncomfortable. This will help your dentist know when you need a break and being in control this way will help you better combat the fear.
Many adults visit the dentist alone. But having a family member or friend by your side who understands your fears can be very helpful. They can aid you in staying calm and relaxed during the entire procedure.
People often see their dental fears skyrocketing when they hear the sound of dental equipment and tools. This can increase anxiety levels and make it difficult to curb your fear. You can't ask the dentist not to use the machinery you're uncomfortable with. Additionally, you can subdue the sound by wearing noise-cancelling headphones given that wearing them do not interfere with the treatment.
Consider these tips to get rid of your dental fear and seek support from people around you. Soon, you will overcome the fear that's preventing you from receiving the quality dental care you need.
Save
Save
Save
Save
Save
Save