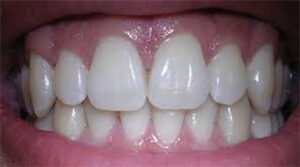 General dentistry revolves around primary dental care for people of all ages. Preventive dentistry, on the other hand, is a more modern or advanced way of keeping your teeth healthy by preventing gum diseases and tooth decay. Generally, a dentist can act as both, depending on the level of care and/or treatment required by each patient.
General Dentistry
According to the American Dental Association (ADA),"Dentistry is defined as the evaluation, diagnosis and treatment of oral diseases, cavity, and maxillofacial area." A general dentist also assesses the impact dental conditions can have on the human body.
The majority of dentists in the United States are general dentists. According to the ADA, as of 2013, there were about 195,202 practicing dentists in America. A general dentist can treat people of all ages and his/her role is very important in maintaining good oral health.
General dentists provide a variety of services; they also coordinate with other oral health professionals and, if needed, they can pass on their patients to dental specialists who need to have specific conditions treated.
The following are the most common procedures performed by general dentists:
Fillings
Crowns and bridges
Root canal
Dentures
Cleaning
Bonding
Gum disease care
Cosmetic treatment
Dental implants
Preventive care
Oral surgery
Restorative treatment
Apart from these, a general dentist can also be your counselor for nutrition, tobacco cessation and other aspects of your life that might influence your dental health.
Preventive Dentistry
Preventive dentistry is the process of keeping your mouth healthy to avoid future dental problems. In preventive dentistry, after an initial diagnosis, your dental team will provide you with suitable care that includes restorative and cosmetic treatments to restore oral health completely.
For good dental health, it is important to maintain good oral hygiene. Good oral hygiene includes proper brushing and flossing, a good diet, and regular check ups, just to name a few. Dental conditions are almost entirely avoidable if you practice good dental hygiene. The main aim of preventive dentistry is to avoid enamel wear, cavities, and diseases so that extensive and emergency care is not needed in future. Preventive dental care may include:
1. Comprehensive Inspection
A comprehensive checkup is carried out to gauge the health of your teeth and determine the future course of action. X-rays may be used to identify the extent of tooth decay and other diseases.
2. Professional Cleaning
This includes removing plaque and tartar from your teeth that are directly responsible for teeth deterioration and gum diseases. Tartar is a hard cement-like coating that builds up on the teeth due to poor brushing habits and can only be cleaned by a qualified dentist.
3. Treatment
Your dentist may carry out a variety of procedures to treat any disease that is prevailing in your mouth or fill cracks and empty spaces between your teeth. Periodontal or gum disease, if left untreated, can result in loss of teeth.
After treatment, your dentist will provide you with guidelines to maintain good health and prevent oral conditions.
We at Kennewick Dental provide complete dental care using state of the art technology.
For appointments call us at (509) 374-4077.
Save
Save