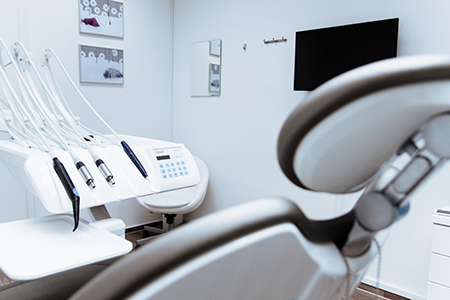 According to experts, you should make it a point to visit a dentist at least twice a year. However, there are times when your body starts to ask for a visit. Your body gives you signs that you must pay attention to as neglecting them can cause your health to worsen.
So what are the signs? Let's have a look:
1. Bleeding Gums
Bleeding gums is a sign of periodontal disease, which is one of the most common tooth issues among individuals over the age of 30. It's believed that 47.2% of all such individuals have suffered from some form of periodontitis.
While bleeding gums is a symptom of this disease, it doesn't always mean you have periodontitis. Sometimes it's due to the presence of tartar and other such issues, and merely going for a cleaning can help.
Nonetheless, if the situation persists, then it might invite other health problems, so it's better to get treated.
2. Tooth or Gum Ache
Don't make the mistake of neglecting tooth or gum aches as they are both a sign of something worse to come. Your teeth are strong and will not cause you any pain unless there is something wrong with your oral health.
Teeth typically hurt when there are problems that may not be visible unless you go to a dentist. These include tooth decay, tooth fracture, and even infected gums. At times, a damaged filling can also be a cause of a toothache.
3. Sensitivity to Hot and Cold
If you're not able to enjoy hot and cold foods and beverages like you should, there might be something wrong with your teeth. Sensitivity to hot and cold foods is a common condition that's typically caused due to the weakening of enamel, a layer that protects your teeth.
According to dentists, failure to brush and floss properly is the main reason behind this problem. However, some other causes exist as well. If you have sensitive teeth, you should waste no time and visit a dentist as the condition not only prevents you from enjoying your meals, but can also be a sign of a more serious dental condition.
4. Teeth Losing Their Shine
If your teeth are beginning to turn yellow, then you are most probably in for a bad surprise. Teeth turn yellow due to various reasons including poor dental hygiene, smoking, and drinking.
Yellow teeth are bad for several reasons as they not only prevent you from having a bright white smile, but they can also kill your confidence. Moreover, if you leave the condition untreated, it may cause irreversible damage to the health of your teeth.
5. Loose Tooth
There are many causes for loose teeth, including conditions like osteoporosis. This is a disease in which the bones in your body begin to lose their density causing teeth to have more room to move.
If you have any such condition in which you have loose teeth, you need to visit a dentist to work out a course of action to correct the problem.
Visit Kennewick Dental if you have questions related to your oral health. We have a team of experts who will answer all your questions related to your dental health.