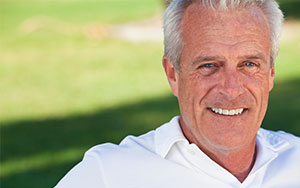 As we age, we develop a higher and higher risk of needed our teeth to be removed due to some disease, malnutrition, or a genetic disorder. Thankfully, we live in a time where dentures are available to improve our appearance and speech in the case of multiple missing teeth.
But evolutionarily speaking, your mouth was not made to support a set of dentures. Taking you dentures out before you sleep gives your oral tissues a few hours to recover from their day of lugging around a collection of foreign teeth. It also gives you a chance to remove stains, bacteria, and plaque build-up by soaking your dentures overnight in a half-vinegar, half-water solution.
There is also a serious health risk to leaving in your dentures in at night. A new study published on October 7, 2014 finds that leaving dentures in during sleep doubles the risk of pneumonia in the elderly. This greater risk occurs because dentures irritate the soft tissue underneath, so the more you wear your dentures the more you inflammation you get in your tongue and gums. This inflammation can develop into an infection, which in turn can travel down the lungs and develop into pneumonia, an inflammation of the alveoli in the lungs especially dangerous for seniors.
The less you wear your dentures the less you inflame the soft tissue of the mouth, lowering your risk for pneumonia. So be smart with your dentures: take them out at night. There are many reasons to do so and no reason not to.
Related Posts