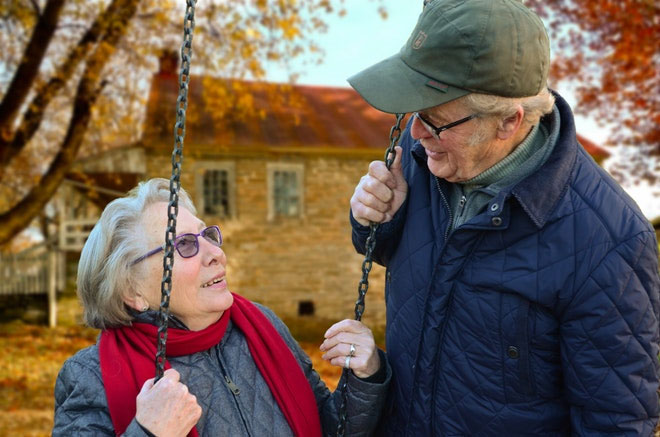 You have a few teeth that are missing from a sports injury or another type of accident. Or maybe you have more than a few teeth missing, possibly from disease, malnutrition, or a genetic disorder. Missing teeth not only affect your smile but the way you talk and eat.
Often, we imagine old people with a mouth full of missing teeth. Old age isn't always the reason a person loses teeth. Losing teeth can happen at any age. Poor oral hygiene can lead to tooth decay that can cause teeth to fall out. A serious injury to the mouth, jaw, or face can loosen or knock out teeth. Some diseases or genetic disorders can also cause teeth to become loose, fall out, or become deformed. No matter the stage you are in your life, missing teeth can be uncomfortable and embarrassing.
There are several options available that can put the smile back on your face. One common option is dentures, available as either a partial set or a full set. How do you know what option is best for your oral hygiene needs? Here are a few tips to help you decide if dentures are right for you.
What are Dentures?
Dentures are devices that are custom-made by your dental office that fit into your mouth to replace your missing teeth. Dentures aren't permanently fixed inside your mouth and can be removed as needed.
The replacement teeth are made to look very much like your natural teeth. These artificial teeth are created using an acrylic resin or porcelain material. In the past, porcelain was the standard material used to make teeth for dentures. Porcelain tends to look and feel more like your natural teeth and is a more resilient material. Acrylic resin has become a more commonly used material for replacement teeth. It's a lighter material, and it's less expensive than porcelain.
The framework of the dentures that houses the replacement teeth, and keeps them in place, is called a full or partial plate. The plate is often made from a flexible polymer (nylon), or chrome cobalt metal. Both are custom-made to fit the contours of your mouth.
The Different Types of Dentures
There are three different types of dentures commonly used to replace missing teeth. These include conventional full dentures, immediate full dentures, and partial dentures.
Conventional full dentures are a replacement for a full set of missing teeth. There's a base that covers the roof of the mouth, and a horseshoe shaped one that fits around the lower gums. The replacement teeth are attached to these bases. In the initial visit, any teeth that remain are removed, then a mold is made of your mouth and gums. The mold is sent to the dental lab, and then the dentures are made. Your dentist will wait approximately 8 to 12 weeks for your jaw and mouth to reposition and heal before your dentures are ready for you to wear.
Immediate full dentures are made in advance of all the teeth being pulled. As soon as the teeth are removed, the dentures are placed in your mouth. This type of denture requires several visits to your dentist to reconfigure the dentures as the jaw bone and mouth heal and adjust to your new teeth.
Partial dentures are used when only a few missing teeth need replacement. As with other dentures, this type of denture consists of a base that fits either on the roof of your mouth or fitted against your bottom gums with the replacement teeth attached. According to the American Dental Association, the replacement teeth are connected to your natural teeth using metal clips, or precision attachments. Sometimes crowns are placed on the adjacent natural teeth to use as anchors.
Dentures are worn resting on the gums. A more stable fit for dentures are implant supported dentures, or implant retained dentures. This type of stabilization is effective when the dentures are held in place by metal structures surgically implanted in the jaw bone. To have this type of denture, your gums must be healthy, and you must have sufficient jaw bone to attach the implants.
Options Other Than Dentures
Dental implants are another option for missing teeth. The replacement teeth are permanently placed on metal posts or frames that are surgically positioned in the jaw bone. To be a candidate for dental implants, you must have healthy gums and jaw bone to ensure a successful implant attachment.
The choice of dentures or other replacement options for missing teeth can be a daunting prospect. A professional dental office, such as Kennewick Dental, can help you navigate the decisions you need to make when you or your family member need replacement teeth. Their trained staff can explain to you the different types and attachments for dentures. After a thorough exam, their dental staff can give you the options that would work best for your specific dental health needs.
Save
Save
Save
Save
Save
Save
Save
Save