Dental implants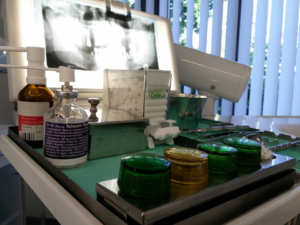 are one of the best ways to get new teeth after your old ones have been seriously damaged or lost due to an accident or a severe case of tooth decay. Before dental implants became commonplace, people had no choice but to use dentures as they can be problematic, especially when you eat. However, all that changed after dental implants were introduced. They have now become the most common replacement for decaying or lost teeth.
In this article, we're going to share everything you need to know about dental implants.
Let's get started:
Dental Implants and Their Benefits
According to the Academy of General Dentistry, dental implants are artificial teeth that are rooted inside your gums through surgery. They have a number of benefits including:
Implants can last far longer than dentures, more than 10 to 15 years with proper care.
Dental implants look and feel more natural and do not cause any discomfort, unlike dentures.
They are a much more viable solution when it comes to chewing food properly and speaking fluently.
Cleaning them is just the same as you would clean actual teeth; i.e. brushing and flossing twice daily.
How it Works
There are three main components of dental implants – the crown, titanium root, and abutment. Here is a brief explanation of how these components tie in:
The upper part of dental implants, i.e. crowns, allow the dentist to match implants with your teeth. They are custom-made to fit your mouth perfectly. Abutments, however, are found between the crown and the implant and act as a link between the two.
On the other hand, titanium is an ideal element to be used for implants because it seamlessly integrates with the jaw and doesn't corrode either. It is also biocompatible; it starts fusing with your jawbone and creates a similar connection with the rest of your teeth.
Suitable Candidates for Dental Implants
Practically anyone who has lost teeth is an ideal candidate for getting a dental implant; however, a few requirements must be met.
For instance, your gums should be healthy enough to undergo such a treatment and your bone density shouldn't be brittle; otherwise, your jaw may not be able to accommodate implants. A bone graft may also be a necessary requirement though this can vary from patient to patient.
Post-Surgery Recovery Time
Dental implants take a fair amount of time to heal; in fact, about 3 months, to be precise. However, this largely depends on your bones and how much time they take to fuse properly with the titanium. Once it's fused, dentists can then place the other two components.
Final Words
Dental implants are quite similar to your natural teeth. However, you do need to take care of them if you expect them to last practically a lifetime.
Although dental implants don't decay like natural teeth, they are still susceptible to getting damaged by the same bacteria that resides in your mouth. Keeping them thoroughly clean will ensure that you never undergo any unforeseen problems.
If you have any questions, feel free to get in touch with us at Kennewick Dental.
Save
Save